Windows 10 is presently the most popular operating on desktop with over 800 million users. It is rivaled by macOS which lags behind in terms of market share. However, being popular doesn't necessarily imply that you are the best. It is the features and performance that sets the best from the rest.
Previously known as mac OS X it has been in existence since 2001 and the parent company Apple issues minor updates and more significantly the changes come once every year. The operating system has evolved over time with a variety of improved versions like Mojave and Catalina. Windows 10 made its entry into the market in 2015 as a product of Microsoft and since then Microsoft has released several updates to the operating system. Below is a comparison of the two operating system.
Set up experience
Both operating systems offer clear and polished setup processes which you can use without signing in to any account in Apple or Microsoft. However, it is recommended to sign in into the accounts as you will be able to get a much richer experience. In case you don't sign in during the setup process you will also miss out on the syncing machines, app roaming, messaging, voice assistant and a whole lot more of other goodies.
Microsoft allows you to install the OS with your voice using Cortana while Apple installs updates through the system preference instead of using Mac App store. Both of the operating systems recognize and install drivers automatically for standard hardware peripherals such as keyboards, mouse and storage.
Logging In and Getting Started
Both systems offer login options that go way beyond the traditional act of simply signing into your desktop account. Incase you have a Macbook Pro with a touch bar then you can easily sign into your Mac using your finger. You can also login with your Apple watch or iPhone in case they are close enough to the computer.
Windows on the other hand offers login options with several biometric options. Face login is the coolest and is available in higher-end PCs including surface device. Windows also supports fingerprint readers which is available on laptops. Once you have booted with the operating system windows has the start button and menu access which you can use to access most of the used apps, documents and settings. There is nothing similar to the macOS however you can pin the most frequently used apps to your dock, head to the applications folder or setup your desktop with icons of the most used files and programs.
Hardware choices
Apple offers a wide variety of hardware options however the selection is dwarfed by the massive availability of the diverse array of Windows PCs without mentioning the nontraditional options like VR headsets, Hololens and Raspberry Pi. There is an over whelming number of Windows 10 peripherals available in the market. When it comes to the internal components like the CPU, storage and graphics card then windows 10 gives you a leeway to configure systems with the components that you desire making it more flexible to upgrade later.
Apps
Both types of operating systems offer a wealth of built in utilities and apps. From the Apps you are able to get a decent mail, calendars, clients, calculators, photos and video viewers, voice recorders, web browsers and contacts among many more.
Microsoft adds sticky notes, skype, translator as well as Xbox gaming into its features. Mac OS on the other hand adds superior video editor, preview utility and streaming music service and it also adds an awesome garage Band music composition app and a full productivity suite. On both systems you can use popular adult dating, hookup, and fuck buddy apps.
Third-Party Software Compatibility
Both platforms have encountered a hard time trying to develop rich ecosystems of software services. Windows 10 is very suitable for business applications while macOS is prevalent for creative fields. You will find plenty of general business software both for macOS and windows 10 which will actually boast the options in creative areas such as video editing and phot software.
Most of the operating systems offer app stores that are able to manage installation and update and sadly the developers haven't been able to get attention to the desktop stores when compared to their counterparts.
Interface customization
The fresh new look of Windows 10 offers dynamic redesign that has breathed new life into the operating system. Apple has kept macOS Sierra which is visually very similar the OS X EI Capitan with the notable interface change Apple added this year. Windows 10 provides built-in tablet mode as well as anniversary update that has cleaned up the start menus so as to focus on the Apps. When Microsoft designed this version of windows it made it possible to be used in different devices and gain unique interactions.
Multitasking
MacOS and Windows 10 offer virtual desktops however Microsoft offers much more than that. Just recently Apple added two-apps at once to its split-view desktop operating system in EL Capitan. On the other hand, Microsoft operating system allows you to snap four different windows into one grid which is great when you have a large display.
Siri vs Cortana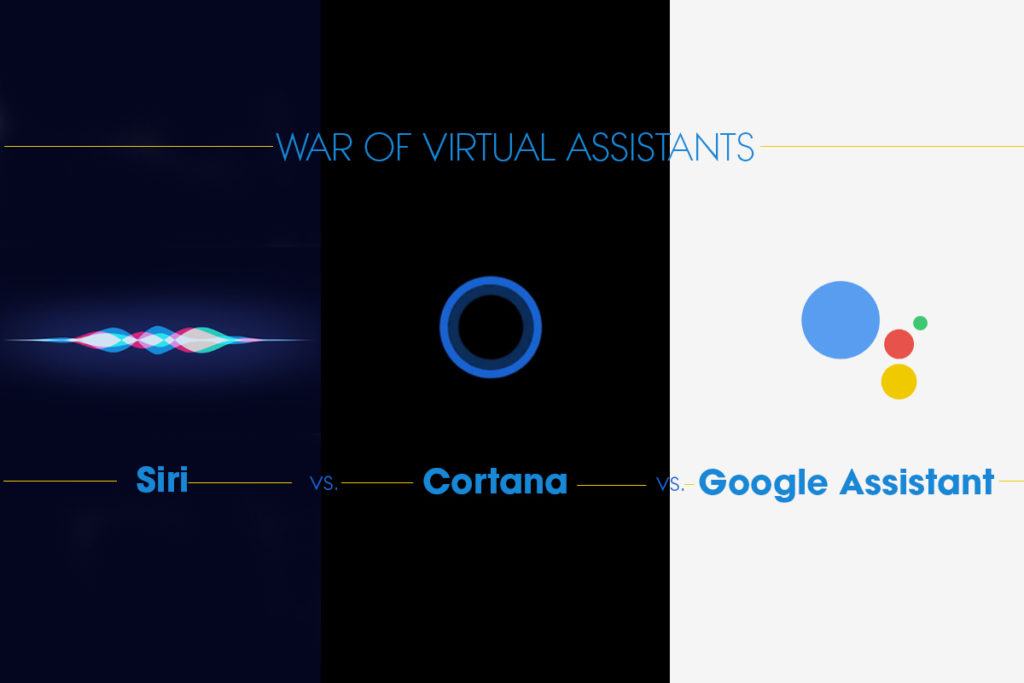 Modern day computing has seen manual type and search tools being a thing of the past as voice activated assistants are gaining popularity on a daily basis. Microsoft added Cortana onto its original Windows 10 release with Mac introducing Siri which was only available to iOS into the operating system. As much as Siri can manage and send files Cortana has the ability to send notifications. In addition, both Siri and Cortana offer dashboards for their assistants where you are able to see the results. Cortana and Siri can help manage files and send notifications since both can handle contextual follow up questions.
Lastly, during the release of Windows 10 Microsoft made the operating system free to all users during the first year. Windows 10 was the resulting upgrades from windows 7 to windows 8 then windows 10. MacOS on the other hand is provided free of charge to all mac users with regular updates to its features.